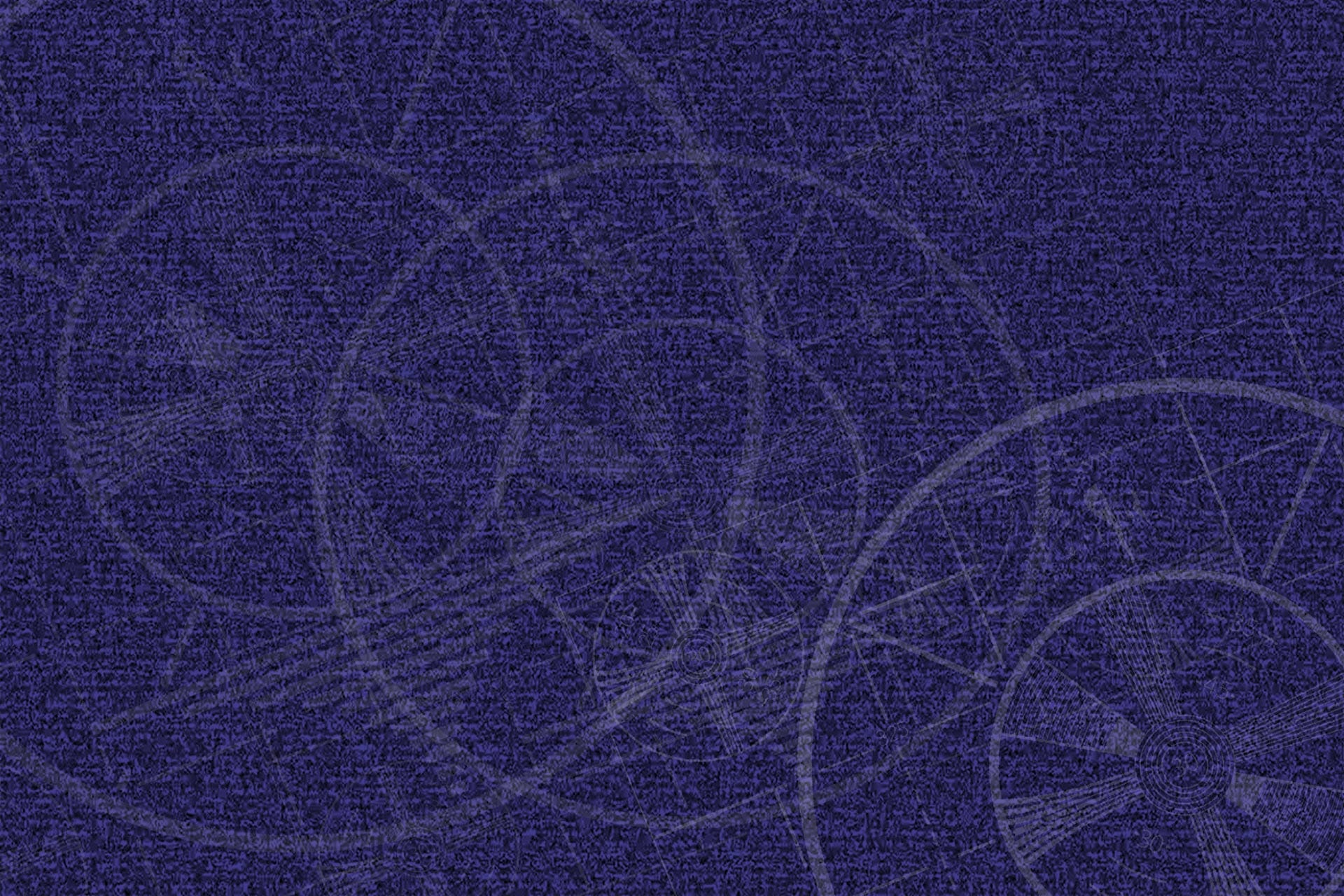 65795 Reasons to get the Best E-Commerce Website Design Services in 2021 (or 2022)
dataTV is a leader in Web Design and E-Commerce Website Development. Now we'll show you how you can get the most in your E-Commerce Website with this 65795 examples in this e-commerce web development tutorial.
Sort of….
Pssttt…. I'm trying to get this post to go viral. Whether or not it actually does is another E-Commerce Website Design question.. Still, read on. You might just learn something. Or not.
In my 25 years of developing websites, I've seen pretty much everything. But in the last five, I've seen a noticeable drop in overall creativity. There's a reason you don't hear those in the tech industry call themselves web designers anymore. It's web developers doing web development using a Content Management System (like this one that uses WordPress) that allows clients to easily insert their own content with no programming background. That's the idea. Except they usually pass the content creation right back to us.
As I mentioned in my 25th Anniversary post on June 1, that was not the way web dev used to work. We used to use tools like Flash for uber-cool web interfaces that animated and had rich colors and innovate interactivity. We went to conferences to collaborate on taking this even further. There were no Search Engine Optimization gurus there. Nobody telling us about color contrast or anything like that. Page speed? DSL and Cable Modem's were just hitting the market. We were more interested in getting rid of the Skip Intro screen. People actually were willing to wait because they knew something cool was coming! In about five minutes… . but that Flash movie was coming!
I'm not saying that a lot of the changes aren't vital. Many are. We really should be designing accessible interfaces for those with visual and hearing disabilities. We should allow pages to load faster without the Skip Intro button. And we should get our clients to rank #1 for keywords!
OK, about that last one…..
So let's be real. Unless your site has a long standing history of being online and your domain has been registered for 20+ years, your best bet to rank is to buy ads. It just is. Probably more cost effective than hiring some overpriced SEO guru as well. Not that there aren't a lot of good, reliable and practical SEO experts who don't promise the moon. They rather promise your fair share but it will take a lot of work. That's just how this machine called Search Engine Optimization works.
I have one client who's a travel blogger. She recently hired an SEO person to optimize her site for various keywords and whatnot. He sent me this link to an article by Brian Dean on Backlinko on How to Create an Effective SEO Strategy in 2021. In all actuality, it's a pretty good article. It's also scary. That's because Mr. Dean made a lot of suggestions, rather tricks, to get ranked. He included evidence that his strategies did really work for him.
That's great and all that, but it also reminded me of a lot of SEO trickery from two decades ago. Maybe not as bad as when we tried to place white text on a white background (or the reverse) to get ranked higher.
They call it in the SEO world, White Hat v. Black Hat. The right and the wrong. I learned all that going to a few SEO conferences about a decade ago. Made some great friends there and started to realize how to combine all this search speak with my creativity to make my websites succeed.
Still, while I think there's a lot of good advice in this article, there's a lot left to be desired. Do I really have to do all these crazy things just to rank a little higher without buying Google Ads?
So I decided to have a little fun.
That's what this article is all about. I'm about to take Mr. Dean (or is it Mr. Bean…. I'm starting to forget) and his ideas to the extreme. Let me show you with these 65795 reasons to get the best e-commerrce website development possible.
Step #1. 10 Top Buzzworthy reasons lists are so popular for SEO experts
(Look a number!)
Before I chat about locating those keywords, let me explain what I'm doing here. Last year, I started playing with a new WordPress SEO plugin called RankMath SEO. It's a challenger to the gold standard in SEO for WordPress, Yoast SEO. However, Rank Math has a lot of features that normally Yoast charges for. It also offers a few different optimization settings. Including having a number in the title or heading inside your post. Do you know how BuzzFeed also has crazy click-bait posts such as "23 ways to eat pizza slices"?
That number is really important. It's called Search Intent and numbers are designed to incorporate that feeling that you're about to get a lot of great content, in list form, that's easily accessible and readable.
And a lot of these authors, like in my title, include both the number of facts you'll receive as well as the current year the post was written. It also might explain why some authors don't go with the obvious number for these tips like 10 or 25. Too common. But 23 or in my case, 65,795? Oh, that's going to perform a lot better. That's because there are far few posts that use odd numbers like that in their title.
Oh, and that 23 ways to eat Pizza post? That's not an actual post from BuzzFeed, but you actually thought it was for a moment, didn't you? C'mon now….
Step #2. 11 killer tips to find that long tail
When I was redesigning my site this past Spring, I was looking for something that might actually score a bit better than just saying I do web design or even web development.
The last time I redid my site, I tried out cities I had most of my clients in. So I tried Los Angeles and New Orleans Web Design. Pretty common because a lot of people are trying the same thing. Still, it's considered to be what is known throughout the industry as a long-tail keyword. Or a keyword phrase.
You can try to rank for "website" or "store" but that's too competitive. You've got to think deeper.
I learned this about 20 years ago (another number!) when I was doing a lot of work for a floral company just outside of the New Orleans Metropolitan area. He was actually spending money on ads, but Google was still a baby. Instead, he tried Yahoo and a bunch of other places. The problem is keywords like Roses were ultra-competitive and expensive to buy. That was for the FTD's and 1800Flowers of the world. Not some smaller player in the Gulf South. So he looked a lot closer. Tried floral arrangements that weren't getting a lot of traction. Tried to add words next to popular keywords to rank. He actually did pretty well doing this. So he may not have received as much business as Teleflora, but he held his won and that's all you can realistically do.
Today, just use Google (heck, use even Bing!) and just type in some keyword phrases and see how many results come back.
Let's try some I'm using (yes, I'm adding these to possibly rank even higher… .ain't I tricky?)
E-Commerce Web Design: 410,000,000 results
Los Angeles Web Design: 282,000,000 results
New Orleans Web Design: 36,300,000 results
Los Angeles E-Commerce Web Design Services: 24,700,000 results
So they're all pretty high in the number of instances but look at the last one. Los Angeles E-Commerce Web Design Services. Pretty long but people do look for it. Why would it not score so many instances then? Still, I'd probably target that more. Especially if I'm just plugging into one market.
What if I went even deeper? I specialize in WooCommerce and Shopify Development. So….
Los Angeles Shopify development: 1,420,000 results
Los Angeles WooCommerce development: 274,000 results
Not a lot of LA area WooCommerce folk in the universe.
So this is a keyword I could really target if I wanted to. And maybe it would lead to some new business.
Try this method out with some keywords and see if it'll rank. Then include a number! Because you're supposed to, right?
#Step 3: What keywords are people who do Los Angeles WooCommerce Developers near me use?
Even deeper than the keywords I was looking at previously, I added the term 'near me', which seems to show up as related search keywords for practically everything.
Maybe you're looking for the best burrito spot in your area, as soon as you start typing in 'Burritos' into Google, their auto-complete function thinks you're going to type in 'near me' next. That's how popular that term is across the board.
Just go into Google and start typing in terms you might want to rank for. See what Google auto-suggests. Then scroll down to the bottom of the page to see even more related suggestions. Finally, see what results come up in those searches. Probably a bunch of lists with numbers? Very likely.
Optimize for them.
#Step 4: Adding 10,325 inbound and outbound links on your site scores!
Google seems to change all the time. What was G Suite is now Workspace. What was Webmaster Tools is now Search Console.
One thing that's never changed? Linking.
If you're not linking to other places on your site (aka Inbound Links) or to other sites (aka Outbound Links), you are missing out on the simplest way to improve SEO rankings (near me). If you have a page or post that isn't scoring well, link to it from a page or post that is scoring well, or at least better than the poorly performing one.
Just remember that outbound links should always open up in another browser window. This will keep users on your website in another tab. As for outbound links, remember that sure you can link to articles on major websites. But do you really think they're going to link back to you? Probably not unless your post goes viral (hey, we're trying over here!). So considering searching for smaller, more niche websites that have interesting info and link to those instead. It's the cross-linking that really opens up the window whether search engines will rank you well or not.
#Step 5: Look, it's a graph! With statistics!
Effect of Page Load Time from 1 second to….
Source: Website Setup
#Step 6: And look, it's a chart!! With even more stats!
6 Most common WCAG Accessibility Failures for Step #6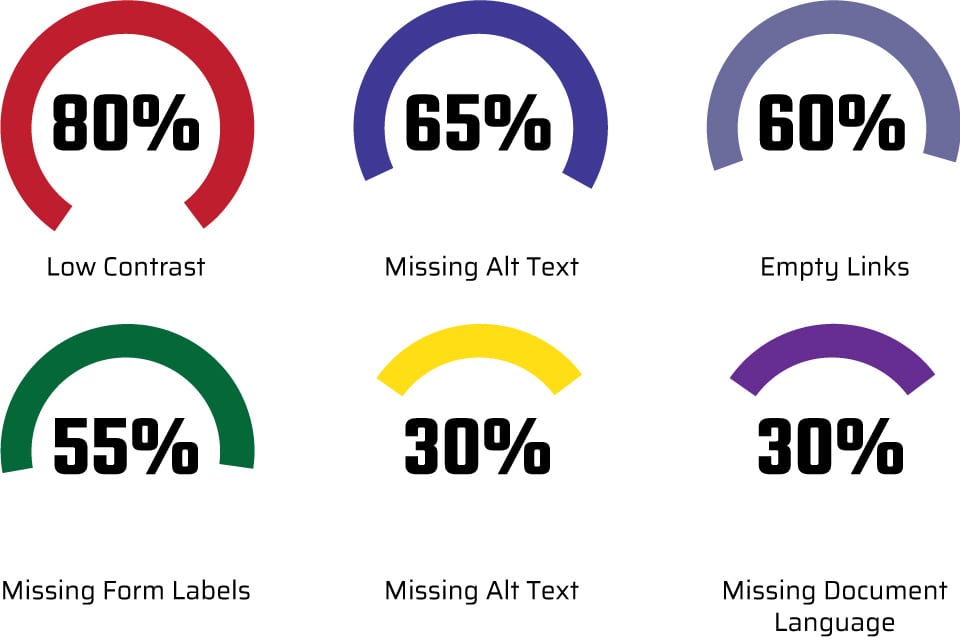 Source: Monsido
#Step 7: Do charts and stats really make you number 1?
No…. but they can help.
The real idea to incorporate charts and graphs are so you can make something difficult to explain to the average visitor to your site comprehend the data is a much, easier to digest fashion.
You'll also notice I added a outbound link to the source of the data. Why? Hopefully, that source site will notice this link, wonder where the article was posted and then maybe just link back.
I created my own bar charts and graphs either using a block within WordPress' Block Editor (aka Gutenberg) or designed my own in Adobe Illustrator. You don't have to go this far. Certainly, you can just copy the chart from the source site, attribute it to the author and be done with it. But this is supposed to be a creative studio, isn't it? So I took that extra mile.
Speaking of extra miles….
#Step 8: Obtain Page Speed as if you've won the Indianapolis 500
This is one I was hoping by now I wouldn't have to discuss anymore.
After all, when Cable and DSL Modems came out around the start of the millennium, every seemed to load faster. So what happened?
Mobile happened.
With "ultra fast" 3G, 4G and now 5G that isn't exactly fast. That happened.
5G certainly is pretty fast but that's now how Google ranks Page Speed. For their mobile scores, they base this on a cheap mobile device on a 3G connection. Then they load the page to obtain their scores.
This is why mobile scores are generally much, much lower than desktop / laptop scores. Because most people don't optimize for mobile.
Even in a mobile first environment.
I did do that with my redesign. At least on the homepage I did. I used what are called Media Queries to target certain browser width to display different sized images based on the width of the screen. A 480 pixel wide screen should not be loading anything even remotely close to a 1920px image. But many do.
And then there's all those scripts. Not to mention style sheets that format the design of the overall page. Many of these load with a lot of code you're not even using. Guess what? Your site loads slower as a result.
Google is calling it Core Web Vitals and it's definitely a thing. By August, it's really going to be a thing. That's when Google is supposed to really push those algorithms to emphasize speed and if your page doesn't load in 1-3 seconds everywhere, you are screwed.
So what to do by then?
Obviously, most businesses do not know or even remotely understand how to accomplish Core Web Vitals improvements. That's why they hire studios and individuals such as mine, but if you don't, you'll have to start creating images at different sizes (something WordPress does automatically) and have themes that pull different images based on browser width or device.
Some developers take this a bit too far. I mentioned earlier about removing unused amount of CSS and JavaScript. I recently took over a site where the devs created individual CSS and JS files for each and every page. Why? Sure, it guarantees the right amount of code will load for said page (although plugins will add their own code as well. Whether you use it or not), but it also means if you want to change a style, you have to change it in ten or more files instead of just one.
We took that code and using a free tool called TextCompare, we were able to run side by side comparisons of code between these files and create a master file of styles and scripts used on all pages and then designated the additional code to just be in a file all their own. Much more efficient.
Of course, this isn't an article solely on Page Speed and Core Web Vitals. I plan for something lengthier later this year on that topic.
(Then I can come back to this post, link to it and BANG! Better SEO Rankings or at least I would think so!)
#Step 9: Don't let your 629 blog posts stay in 2011
A lot of people, myself included at times, write a post and then let it sit.
And sit….
Sure, we don't always have the time but if you update your blog posts on a regular basis, you might actually see an uptick in traffic.
You'd do this when you have the same idea and inspiration for an article. In reality, you really have an idea to just add new and updated info to an article you wrote five years ago.
By updating that post instead of writing an entire new post, you could see new traffic boosts because of the new article. The search engines are informed via their robots that such a piece has been updated. If you added the right keywords, you should see a nice increase. Maybe a huge one.
This isn't a newspaper. It's a living document. A living document that constantly changes over time.
Or at least it can.
And while you're at it, check and make sure you don't have any outbound (or even inbound links) to websites and posts that no longer exist. There are plugins that automatically detect this, but they are resource hogs and will slow down your website. Use websites like Broken Link Check or ahref's Broken Link Checker tool instead. Yes, it will take longer to accomplish this feat, but your website will keep on purring…..
#Steps 10-65795: Is there any room left for Creative Web Design?