All Phenoms is a new player in the highly competitive beverage world. Their inaugural line of three sparkling waters (Daily, Motivate and Superboost) feature a wide variety of functional ingredients, adaptogens, nootropics, vitamins, probiotics and so much more.
It's basically like taking a can of La Croix, Spindrift or San Pellegrino and turning them from just bubbles to betterment.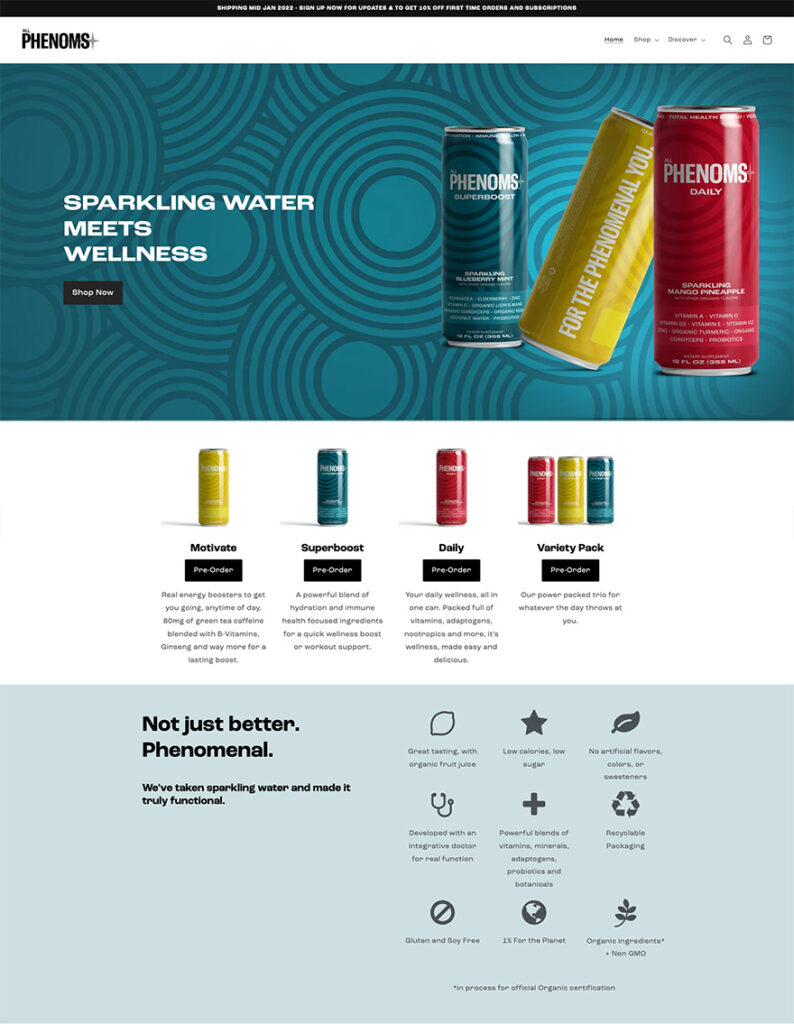 In order to differentiate themselves from the rest of the pack, All Phenoms hired dataTV to design and develop their initial website appearance. The result is a colorful and vibrant presentation that promotes the new brand using Shopify's new Online Store 2.0 technology. The addition of the Shogun Page Builder allows for the client to easily update the site, which they're already accomplishing after dataTV provided training in the Shopify App.
While too early to tell, the new brand is poised for significant growth in 2022 after a very successful initial round of funding, where they hit the majority of their goals on day one. dataTV was thrilled and excited to be part of the launch of this beverage brand.